Hawaii has been recently plagued with 2 major mosquito born viruses. Let's fight Dengue and Zika locally.
Mosquito-borne diseases kill 1 million people a year globally, debilitating hundreds of millions more. Dengue fever, the fastest-growing mosquito-borne disease in the world, affects 400 million people every year and kills 25,000. The Zika virus is, according to the World Health Organization, "spreading explosively" across Latin America and has gained a foothold in American Samoa.
There have been over 260 cases confirmed cases of Dengue Fever and 5 cases of Zika in the State of Hawaii. 90% of those are on the Big Island.
Fight Dengue Fever and the Zika Virus in Your Home
Addressing safety issues in my district is a key focus of my campaign. Education is key to combatting mosquito born viruses. The best ways for people to avoid these viruses is to avoid mosquitos. The best way to do that is to wear insect repellant, wear long clothes (whenever possible), use fans and mosquito nets, avoid shady places, and cut down the mosquito population around your home. The best way to decrease mosquito born viruses is to cut down the mosquito population, and there are many tried and true ways to do that.
I have been going door to door in my district almost daily now for the past 3 months. One of my favorite parts of running for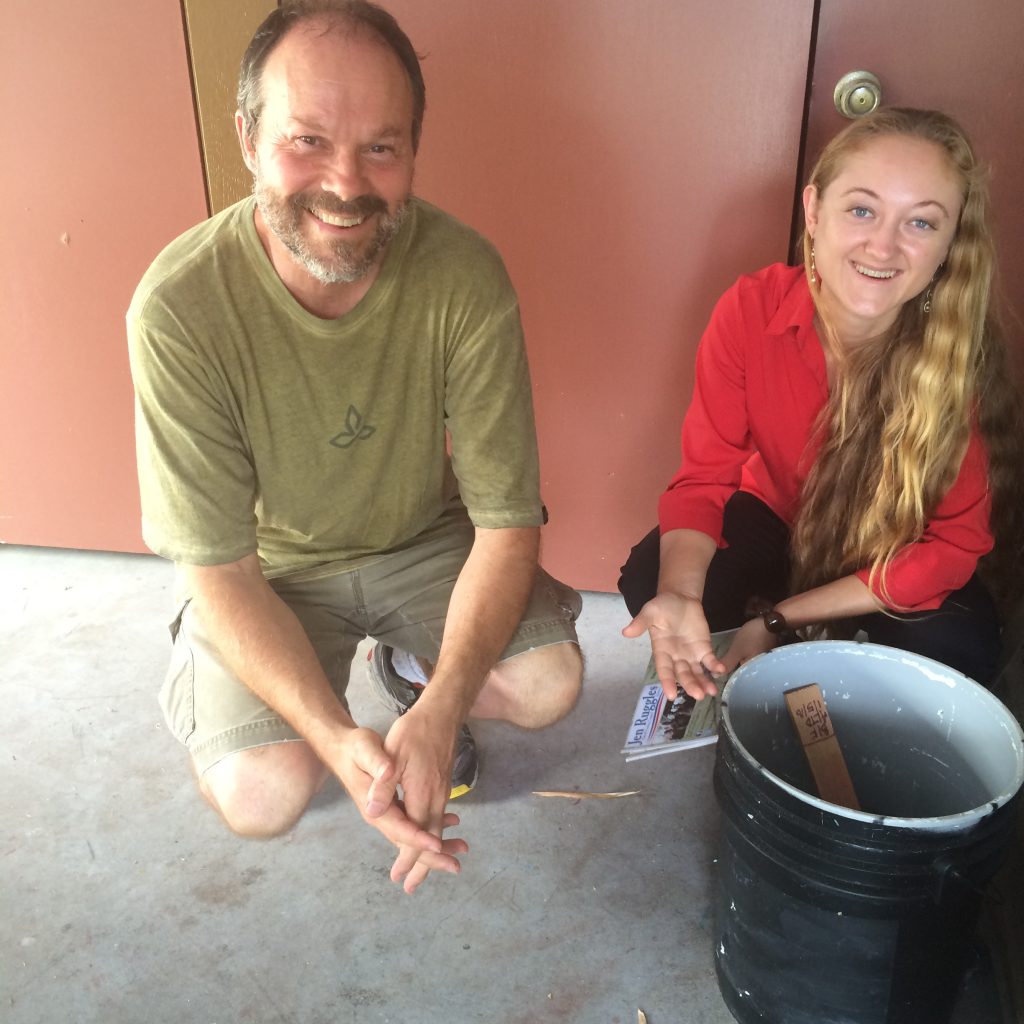 office is being able to meet so many amazing people. One of the amazing people I had the pleasure of meeting was Van Eden from Hawaii Dengue Awareness. Van organizes classes where he teaches people how to make their own affordable and affective mosquito traps. Click on the links below for 2 of the most effective home made mosquito traps:
Here is how to make the basic trap.
Here is how to make the four month trap. 
Van is available to host a mosquito trap making class. Please send me an email (jen@jenruggles.com) or call (808 464-2015) if you would like to organize a class in your neighborhood.
For more information check out: www.makemosquitotraps.org and www.wefightdengue.org
Me with Van Eden from Hawaii Dengue Awareness and the four month trap.